10 HELPFUL TIPS TO DECORATE ON A BUDGET
Do you find yourself tight on budget but would love to do some styling for
the coming holidays? It is not a problem. There are many ways to decorate on
a shoestring budget. Remember
Bauble Pack "Starter Kits"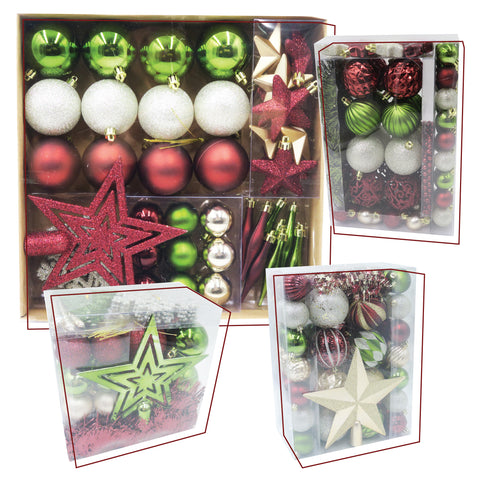 Yes, bauble packs are like starter kits in decorating your tree. It has
everything. The baubles, the small ornaments, the big ornaments, the tree
topper, and the garland. These are important because you need a guide to
start from somewhere, especially for new home owners who will be
decorating their tree for the first time. The upgrades will follow!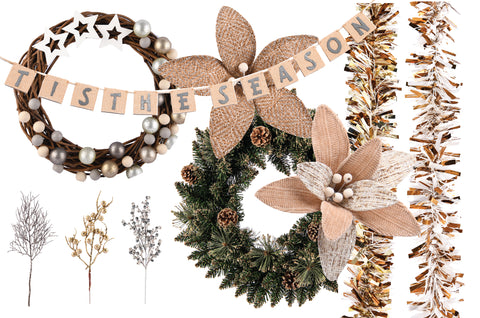 Finding the right accessories is also one way to decorate on a budget. This
way, you won't need to buy so many things. You only have to know what's
best suited for your chosen theme. If you have already purchased a wreath,
the right colors ribbons, berries and picks are enough to decorate it. You
don't need many, you just need the right materials to make it!
Space Saving Trees? "Pop Up Trees"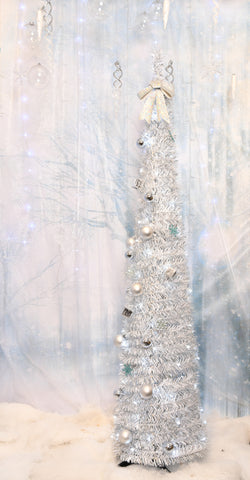 Do you prefer a Christmas tree that wouldn't take much time to set-up? We
know what you need, Pop-up trees! They are easy to assemble and easy to
put back in the box after the holiday season. They are the perfect space
saving decoration too even when stored. They are slim and would most likely
100% match any interior theme.
Finding the right Table Decorations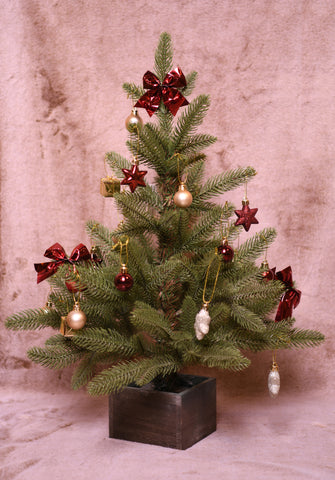 Do you still feel that putting up a Christmas Tree still makes your room a little
bit cluttered but want a little holiday feels to your home? Don't worry, there
are a lot of alternatives for standing Christmas Trees.
One is the Mini Decorated Tree! They are most likely sold in a pack with
several tiny pieces of ornaments. It won't take up so much of your space and
it's cheaper than the actual tree. Second is the good old Santa's Reindeer,
there are A LOT of reindeer figurines available everywhere and you can even
reuse them every year! It's best to find the really shiny one, so it gives a little
sparkle to your place. Third is the Mini Christmas Village. This is getting
popular everywhere, they are available in dierent sizes too. The best thing
about this is that it can also be displayed even if it's not Christmas. It can be a
good conversation starter for your guests at home, if you have this, you are
good to go.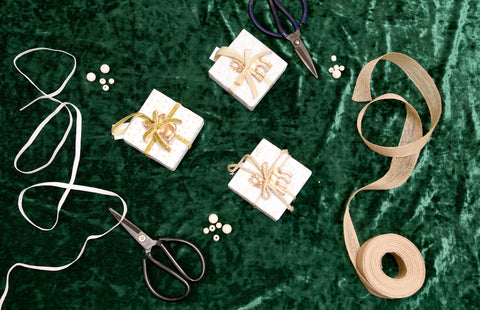 If you have a certain theme in mind and would like to recreate it to suit your
style, DIY is the way for you. There are plain bauble packs and other simple
bauble shapes that are sold in stores, you just have to tweak it. Probably, put
simple accessories on it, a ribbon perhaps or make it something more
personal by putting your initial on it or your family photo. Important is that
you do your style, the way you want it! Do you!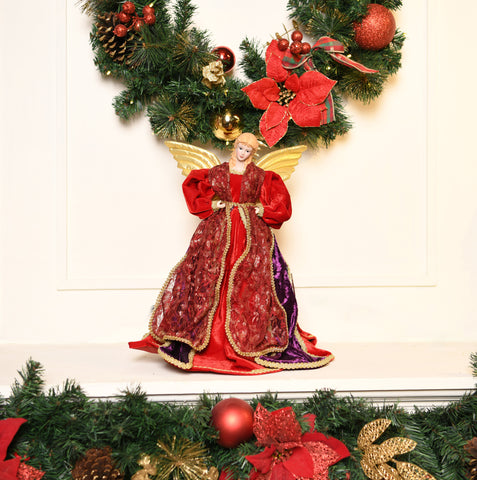 There is no problem with shopping in thrift shops or bargain stores. In fact, it's
wise to choose to go to stores like these especially on a budget, you get
special deals on anything. It's best that you have researched everything you
want to buy before going shopping for decorations, this way you won't be
surprised that you bought something you don't really need or something that
doesn't really suit your style.
It's also good to search for inspiration photos so you already know what to
buy on your next purchase. It would also be a shame if you didn't get to buy
what you need while they are still hot in the market!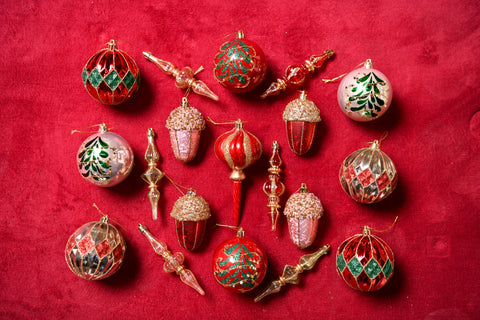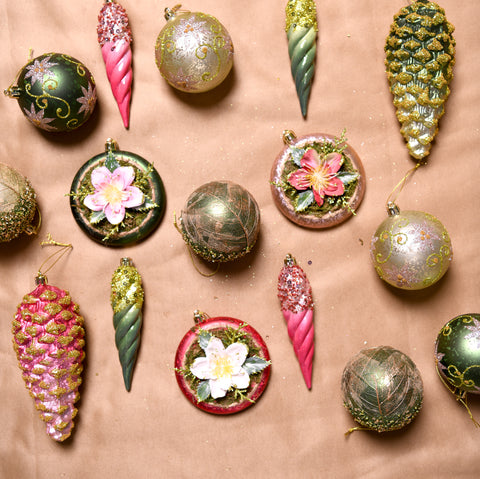 Pro tip: detail is everything. Anything can look very nice at first but sometimes
its style wears out. It's important to keep an eye on the plain and timeless
ones, this way it can be reused for the coming years (unless it breaks).
It's important to stay with the style you follow so you won't regret having to
buy the things you don't really need.
How exactly can this be done?
- Be careful with the colors. In every store you will find their own
decorative themes. All items are displayed by theme so the customers
won't have a hard time choosing it. It's best to choose one so you won't
have a hard time to mix and match in the future.
- Stick to your story. In every home it helps when you have a story to tell.
Some likes the traditional themes because it reminds them of their
childhood, while some likes the modern ones. It's best to know what you
really like so you know what to shop. Some like theirs personalized!
- Research. Anyone can do it. Anyone can decorate their homes with the
help of a little research. Read articles, look for photos, and watch reels.
Check what are the most common things that on trend and which are
the classic ones, it will be useful in making your buying decisions.
- The Basics. Make sure you have everything you want. Use your starter
packs as a reference guide. From there, you will learn the basics of what
you'll need to purchase. It doesn't have to be complete, the important
thing is you know what are the necessary pieces to have.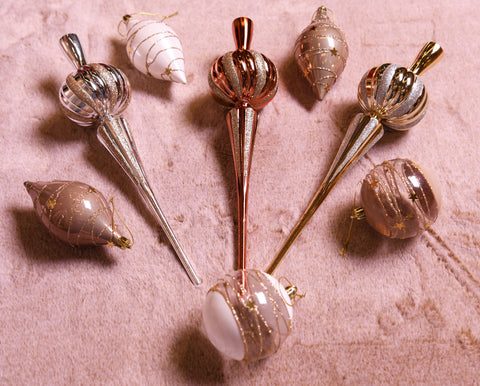 It's no secret that when some of us see a clothing or shoes online, we want
them exactly the same because we feel that they would really look good on
us. It's the same with home decorations. An Ad pops out and you get the
feeling that it would look so good on your coee table. We all get that feeling.
The trick is to Mix and Match. You can buy your plain baubles in a bargain
store and get your Moving Santa Leg Picks from a high-end store, it's okay. As
long as they match your theme. But I tell you, there are plenty of shops out
there, don't lose hope, you'll get what you need worthy of its price!
Reuse, Reorganize and Rotate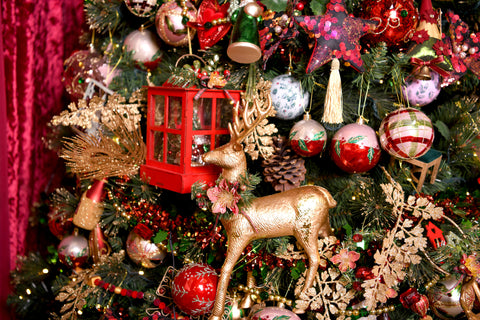 Take this as the best tip from the elderly: Use what you have. It will be a fun
challenge to reuse and just reorganize what you have. Everything probably is
a year old and the colors are worn out and some covered with dust, but they
are not broken, so basically they can still be used. It is better this way though,
because you already have the style, you just need to spruce it up. Reuse,
reorganize, and rotate: this will probably save you a few bucks this year. Using
your existing decorations at home, remember the 3 R's of budget decorating.
Reusing doesn't only mean not changing anything about it, you can also go
DIY on them. You can repaint and/or glue together just so you get a whole
new style this season.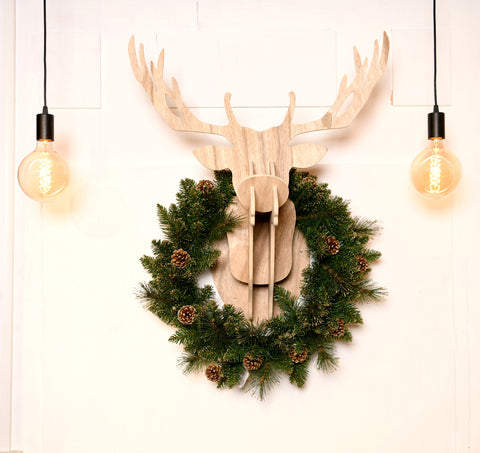 Have you ever tried being minimalistic? If you have, this will not be a problem
for you. There are many people converting to this style because it does not
only promote sustainability but it also somehow gives them a peace.
Keeping it simple doesn't mean you won't need a lot of decorations for your
home. Getting a 7ft. tree with lights can still be minimalistic. Choosing the
right style and shape of the tree will compensate the use of ornaments. PE
trees are usually best without using too much ornaments on it. It's better to
show more of the realistic quality of trees like these. Some plain baubles and
simple accessories will do.